All Saints' Flower Festival & Fete 2019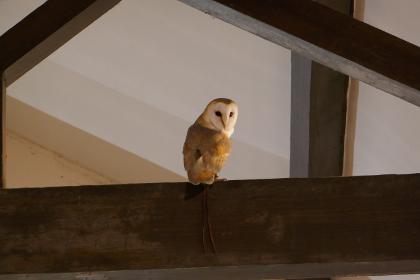 2019: Mystic the barn owl displayed her dignity and beauty in All Saints' Church for the 2019 Flower Festival fete and flew up to the beams that must seem like her traditional perch. It capped a magical summer day where:
* Stock schoolchildren danced with joy;
* the Windmill Theatre Group performed with such winning confidence and skill;
* the Mayflower Morris Men invited festival-goers to join their ancient dances;
* and the Blue Falcons gymnasts showed bravery and skill in another dazzling display.
Meanwhile Mystic the rescued barn owl rounded off an inspiring glimpse of feathered talents from the Imperial Birds of Prey Academy.