All Saints' Church, Stock, Es

s

ex (parish of Stock Harvard)
Weekly services at All Saints'
PLEASE NOTE: Face coverings are required in places of worship. Please comply wherever possible.
A service is held most Sundays at All Saints' Church in Stock at 11am, with hymns. We shall update here with any variation. NOTE: On 23 January, there will be no Communion at All Saints' Church when the annual unity service is held at the village hall for Stock's three churches.
The 10am Communion on Wednesdays is held most weeks - again we shall update with news on any change.
Please email Pauline Collier if you have any queries.
Please note: Food bank donations will be accepted at the porch on the first Sunday every month from 2 to 3pm.
* A prayer in times of a pandemic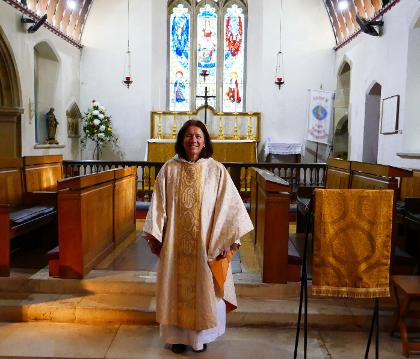 The Revd Miranda Seaman is photographed after becoming the first female priest to celebrate Communion at All Saints' Church in Stock. Miranda, who has been an Associate Priest of the parish for nearly a year, has lived in Stock for most of her life.
Miranda provided cover for the Communion on 2 January 2022 and will hopefully do so as often as possible following Fr Stephen Need's departure. This is pending the lengthy procedures to put a replacement priest in charge for All Saints' Church as well as St Mary & St Edward at West Hanningfield and probably other churches in the area.
Female priests are eligible to serve at the altar in All Saints' Church since a recent decision by the Parochial Church Council (see minutes of the meeting HERE).
Miranda, who is married with three children, is a non-stipendiary priest (one who receives no payment) and works locally as a solicitor.
*Click HERE for the text of her sermon on 2 January - a historic day for the parish.
Flower Festival & Fete update
The Flower Festival and Fete committee are hoping for a 'Bumper Event' in 2022, following the cancellation because of Covid 19 of the 2020 and 2021 events. We pray that we can go ahead with the 2022 dates of 17 to 19 June.
* The loss of the 2020 and 2021 events have been a financial blow to the church, which made about £7,000 from 2019's festival - so please contact pauline39collier@gmail.com if you wish to make a donation towards the cost of keeping the parish church running. Or contact Pauline if you wish to play a part in planning for the 2022 celebrations.
Churchyard rules
The graveyard at All Saints' Church and its Garden of Remembrance (in and around which ashes are interred) are subject to rules imposed by the Diocese of Chelmsford. Click HERE to download the diocesan Churchyard Handbook (in pdf format) that applies to all churchyards in the area. Similar rules are common across England.
On this site: Stock Churchyard and Garden of Remembrance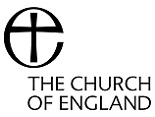 All Saints' Church is the parish church of Stock Harvard, in the village of Stock. This ancient building is Grade 1 listed and sits beside a large graveyard, a garden of remembrance and a glebe - which is a field used for the dinner dance, flower festival and fete that is one of the biggest events in the village calendar. Please see the following introduction about our worship. And click here to find us.
Introduction to All Saints' Church
The first written evidence of the existence of a church in Stock is in 1232, and it is reasonable to suppose that a church, consisting of a nave and a chancel, was erected here in the early Norman period.
The building, and the generations of Christians that have worshipped here for hundreds of years, witness to the timeless truths of the Gospel. Christ is as present with us today as he was present when All Saints was first built and the villagers first worshipped within its hallowed walls.
Stock is a village about a mile north of Billericay and 6 miles south of Chelmsford. It used to be called Stock Harvard and the ecclesiastical parish is still known by that name.
All Saints is the village parish church where Christians of different backgrounds from the village and surrounding area come together in the company of all the saints to worship the living God.
We stand within the catholic tradition of the Church of England, and at the heart of our life is the celebration of the Mass. Sunday by Sunday, and during the week, we gather to do what our Lord commanded us, to receive the body and blood of Christ in Holy Communion and to hear God speak to us through the Scriptures.
As members of his Church we all seek to follow Jesus, through whom we can enjoy a living relationship with God.
If you would like to find out more about us or to discover more about the Christian faith then please get in touch, or come and visit us.
*Fr Stephen has moved to the job of Team Rector of Bexhill-on-Sea in East Sussex in the Diocese of Chichester.
Everyone at All Saints' thanks Jill and Fr Stephen for the dedicated service they gave during the past 10 years and we wish them well as they prepare for their move and future.
Fr Stephen and Jill offer their deepest gratitude to everyone in the Stock and West Hanningfield parishes for the support they have received over the past ten years and wish everyone all the very best for the future.
* Please contact one of the churchwardens Pauline Collier and Judith Sabine for any queries during the interregnum.
PCC News
The Parochial Church Council has made a start on decisions needed to play its role in seeking a replacement for Fr Stephen. Click on the PCC News link for notes of an important meeting on 29 November 2021.
Modern repairs needed to roof damaged by WW2 landmine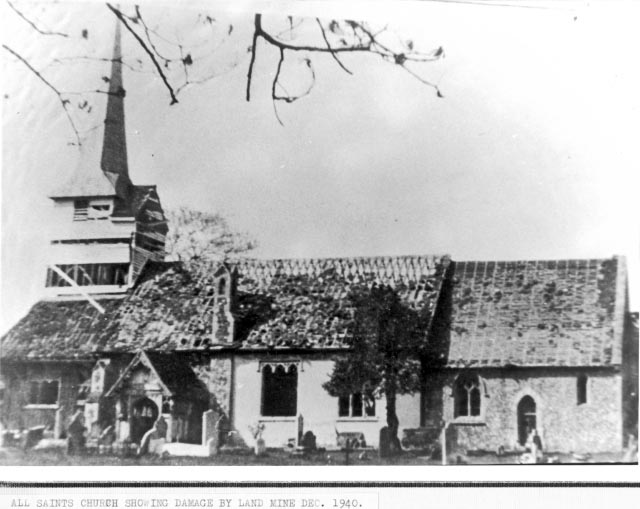 NearlyEighty-one years ago (on 13 December 1940), a landmine fell close to All Saints' Church in Stock, causing this damage to its southern side. The roof and windows were wrecked, the tower badly damaged and a large crater left in the grayeyard.
It was 1965 before all the repairs were complete. The crater was filled to create a Garden of Remembrance, which was completed in 1953. In recent years the top stones became very badly weathered and needed replacement. Thanks to the Friends of All Saints and an anonymous donor, those stones have been replaced and will weather in over the coming months.
We are now facing repairs to the Chancel roof and are reviewing a full survey. More about that as details become clear.
Safeguarding
We are committed to Safeguarding Children, Young People, Victims/perpetrators of Domestic Abuse and Vulnerable Adults.
The PCC has adopted the Church of England's policies and best practice on safeguarding, which may be found on the Church of England's website at
https://www.churchofengland.org/more/safeguarding
Our Parish Safeguarding Officer is Judith Sabine, who may be contacted at church or by email at judithsabine@btinternet.com